Neo-Gensokyo Zero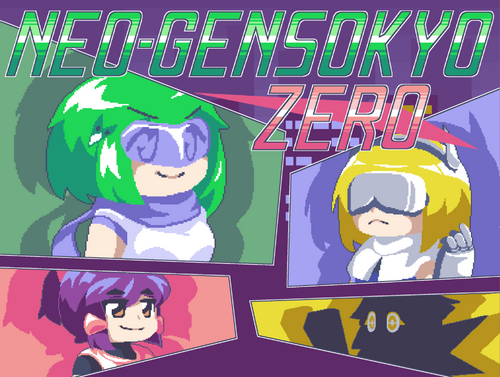 I finally got around to finishing the post-jam fixes. Although there's no new major content/story additions, some of the things that were changed include:
Alice's boss fight. She was harder than the final boss for some people, so hopefully she should be a lot easier now, while still being fun to fight.
Many bugfixes. From control issues to actual crashes, I've squashed as many bugs as I could (although there are still a few in there, but you didn't hear this from me...).
Balance changes. A few mechanics were changed to be more fair, while Lunatic mode in particular was modified to be more of the challenge it was originally intended to be. Also, both bosses had a lot of random fiddly values changed so that they're easier in areas that were unfair and harder in ways that provide more of a fun challenge, so hopefully the experience should be a bit better overall.
New special gameplay modes! Four new, frankly rather silly, modes have been added that change the way the game plays to make it way easier or way harder. Maybe this will be entertaining for a few weirdos out there. For those impatient folks who already beat the game and want the means to access these modes right away without beating it again: just open and cancel the difficulty select menu 7 times and the standard, boring, difficulty options will be replaced with the new modes.
Files
Neo-Gensokyo Zero.exe
18 MB
Jul 19, 2020